Steve Wolf is a brand designer and illustrator based in Texas, USA. Steve works as both a Senior Designer and a freelance designer and often talks at design events and conferences around the country. Steve is also a part of the design collective 828.
Steve's logo design and branding work effortlessly conveys simplicity and sophistication while setting new trends with his iconic vintage/folksy style. Steve has an extensive client list, including huge brands such as Microsoft, Wells Fargo, Adweek and BigCommerce. In his own words… "Steve Wolf picked up a pencil when he was 4 and never put it down"
Steve says, for most of his illustrations, he likes to use just a pen and marker. He then edits them on the computer using Adobe Illustrator. Steve's vintage style uses bold colours and often geometric shapes or solid lines and textures to build up layers and scenes.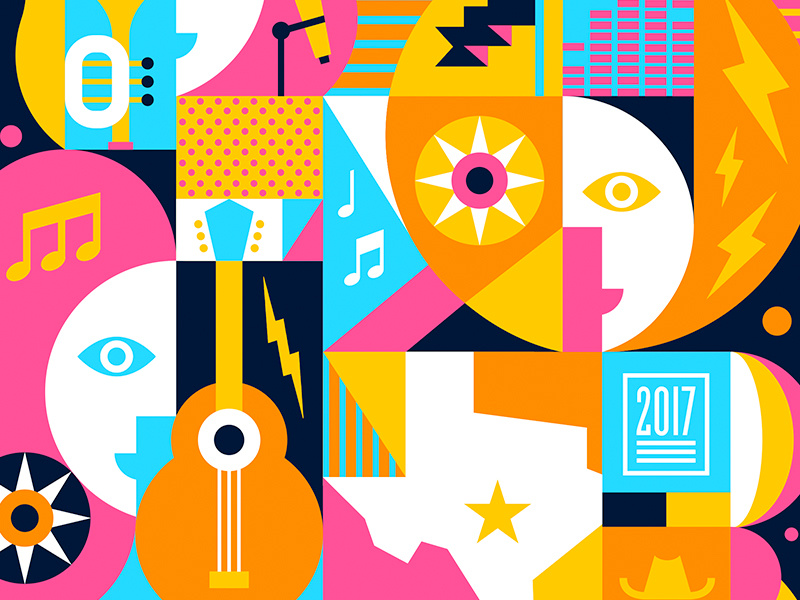 Steve's Dribbble page is literally littered with this sort of illustration. His clever use of bold colours within a fixed colour palette, and overlaying shapes, creates a complete piece with lots of individual areas of focus. This sort of style works beautifully for murals, where these bold, flat colours can liven up a venue.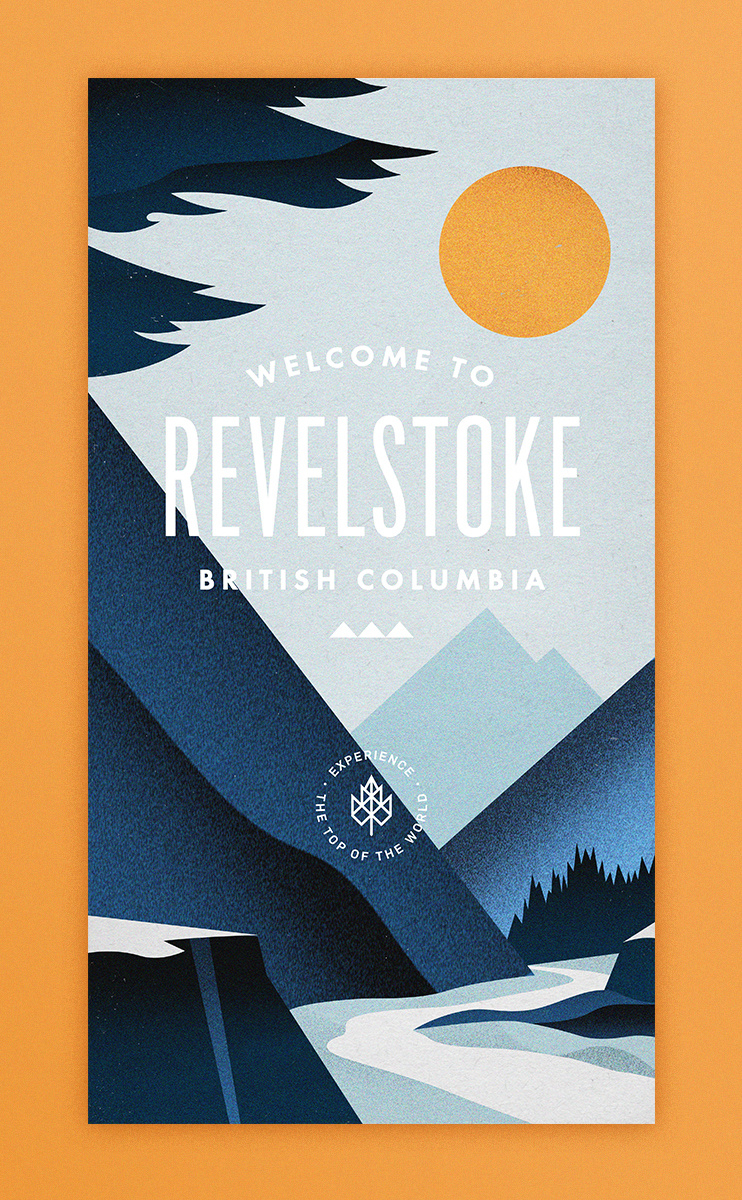 This piece shows perfectly how well Steve combines his simple illustrative shapes and textures with complementary typography. In this case, he's created a crest made from layered type, which – although is in a much lighter colour than the rest of the piece – works as the main focus of the poster. The landscape backdrop perfectly sets the tone of British Columbia, with its complimentary colour palette. Steve has a knack of picking 2 or 3 main colours and then reusing them in different shades to bring the piece together. This sort of colour treatment doesn't overcomplicate designs, and instead gives the whole piece uniformity.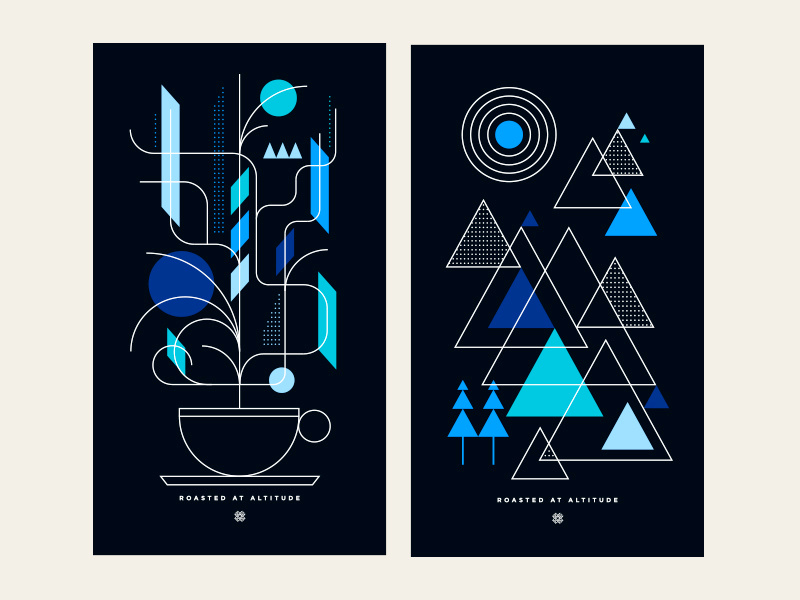 This poster, created for Fairsle Coffee, shows how simple lines and shapes can play with your senses. The positioning of the lines, particularly in the first poster, portray a feeling of taste and experience. You can imagine the fragrance coming out of the coffee from the way Steve has positioned the lines and shapes.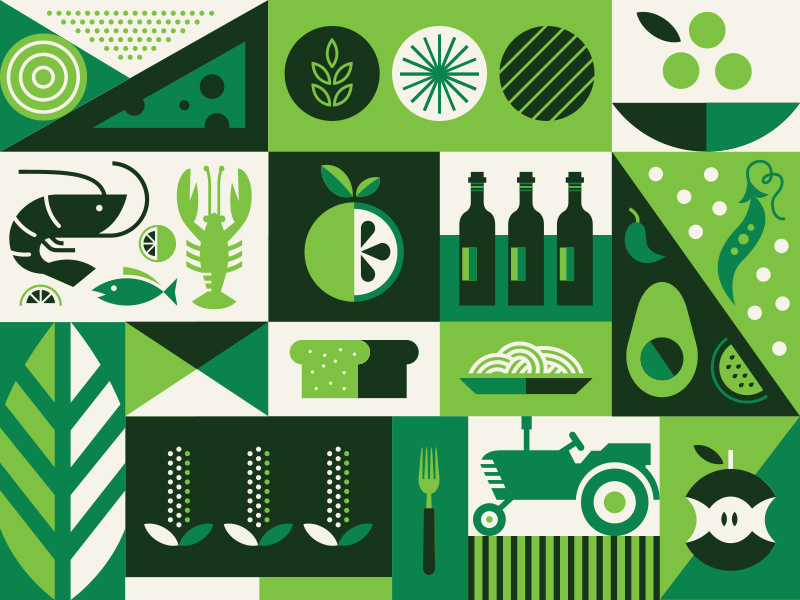 Again, here's a great example of simple, geometric shapes and a limited colour palette creating a complex story board. You can get an immediate feel for the topic of this piece and there's plenty to keep the viewer entertained. This sport of folksy illustration has been popular for the last few years but few do it as well as Steve.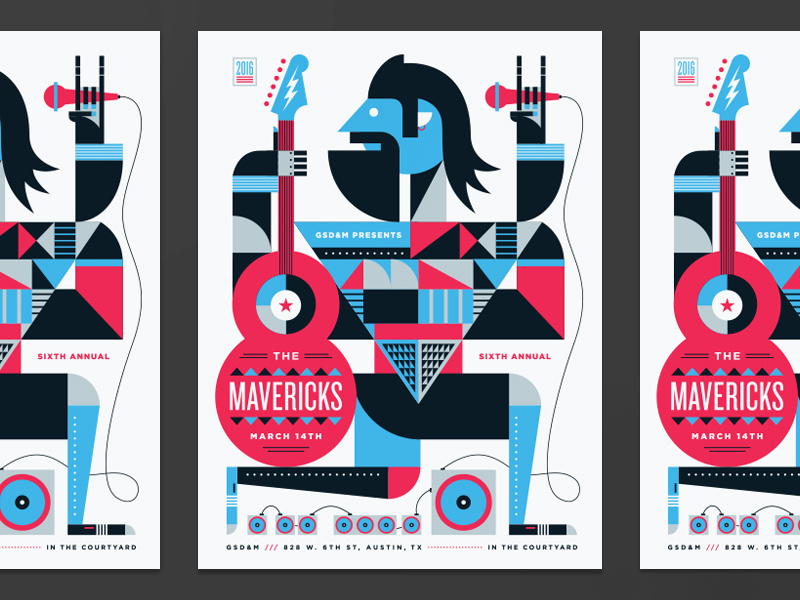 Whether it's for a food brand, a greetings card, a mural or a band, this style of geometric illustration works really brilliantly. This particular poster was created for The Mavericks during a gig at the GSD&M SXSW Party in Austin. Again, Steve has used a limited colour palette, with one or two really punchy colours to set the tone. The character he's created is fun, quirky and memorable. This is the type of gig poster people would love to keep and pin up on their wall.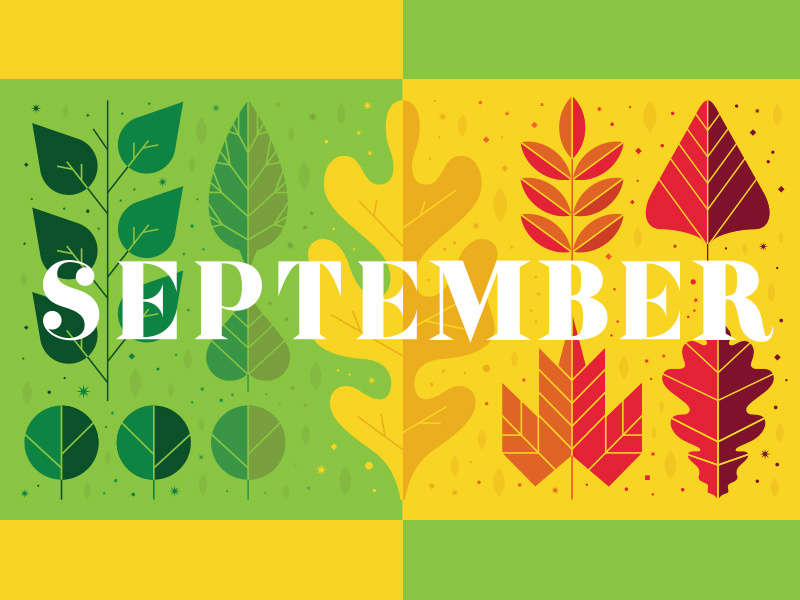 This illustration was created for Dallas Child Magazine up in Dallas. This was created for a headline section that had events happening during September month. Steve said about this piece "the idea was to show how the seasons change from summer to fall." It's a simple representation of the fall season, with warm colours and leafy shapes; its the perfect accompaniment to a seasonal magazine article.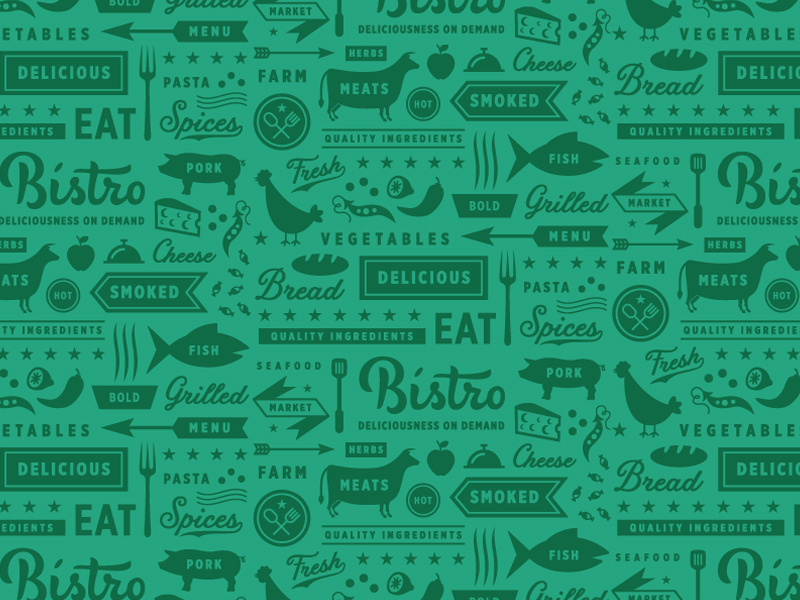 And just to show Steve doesn't just create geometric/folsky illusions, here's a perfect example of how he uses custom typography with bold vector illustrations to create a fun, memorable piece. This sort of style lends itself really well to patterns; where the design can be repeated over and over to cover a vast area.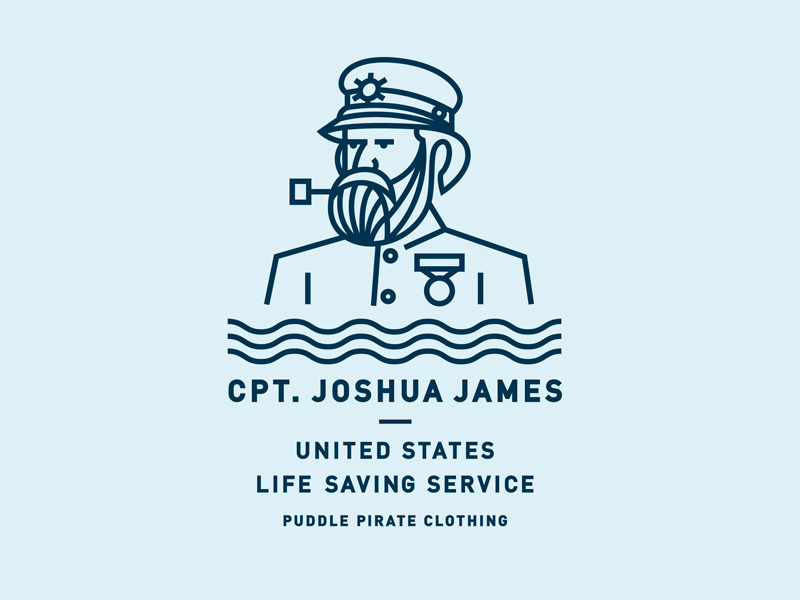 Make sure to check out more of Steve's work over on his website or his Instagram. Why not show your support and give him a follow!
SaveSave
SaveSave